MB User Meta is an extension for the Meta Box plugin which allows you to add custom fields (metadata) to user profile like user address, user billing info or custom avatar.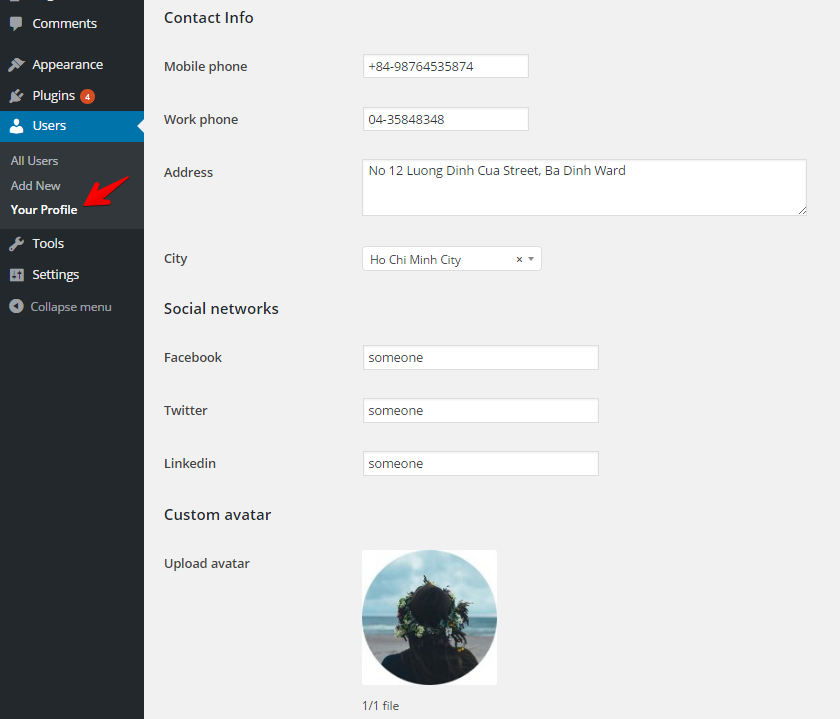 Why do you need a user meta plugin?
WordPress by default offers us a very limited information of users: name, email, bio. For a large website with complex data, that is not enough. For example, if you have a real estate website, then you might need more information about brokers:
Contact info: mobile phone, work phone
Testimonials
Real images
Projects that they completed
If you run an e-commerce website, the information about sellers is critical. It includes but not limited to:
Verification status from the website owner
Location: address, city, state
Contact info: hotline, mobile phone
Sometimes you need to query by this information, too.
Without a tool to handle user meta, you have to spend a lot of time writing custom code to add/edit user meta. That's why you need MB User Meta.
Features
The MB User Meta brings the power of the Meta Box plugin to the user profile. That means you can:
Use a wide range of available fields for users with a vast amount of options.
Use the same syntax of Meta Box when working with user fields. No more learning curve!
Besides, the plugin:
Uses native user meta API of WordPress, which means you can query, get or edit it with other code as well.
Uses the same UI from WordPress
Is lightweight
The plugin is similar to MB Term Meta where you can add meta data to custom taxonomies.
Screenshots
Changelog
Version 1.0.4:
Fix hook priority to compatible with Meta Box 4.9
Version 1.0.3:
Fix: not showing meta value after saving
Version 1.0.2:
Fix: compatibility with core plugin, where fields are empty when editing posts
Version 1.0.1:
Version 1.0.0: